Ingredients
approximately 300g mashed potato ( we used leftovers from Sunday lunch)
1 portion of smoked trout ( we used Staal Smokehouse)
4 spring onions sliced ( including greens)
Method
Put the mashed potato in a bowl and season.
Flake in the smoked trout and add the sliced spring onions.
Mix together and use a little beaten egg to bind if needed.
Shape into fish cakes.
Heat a little oil in a large frying pan and fry the fishcakes until golden brown on each side.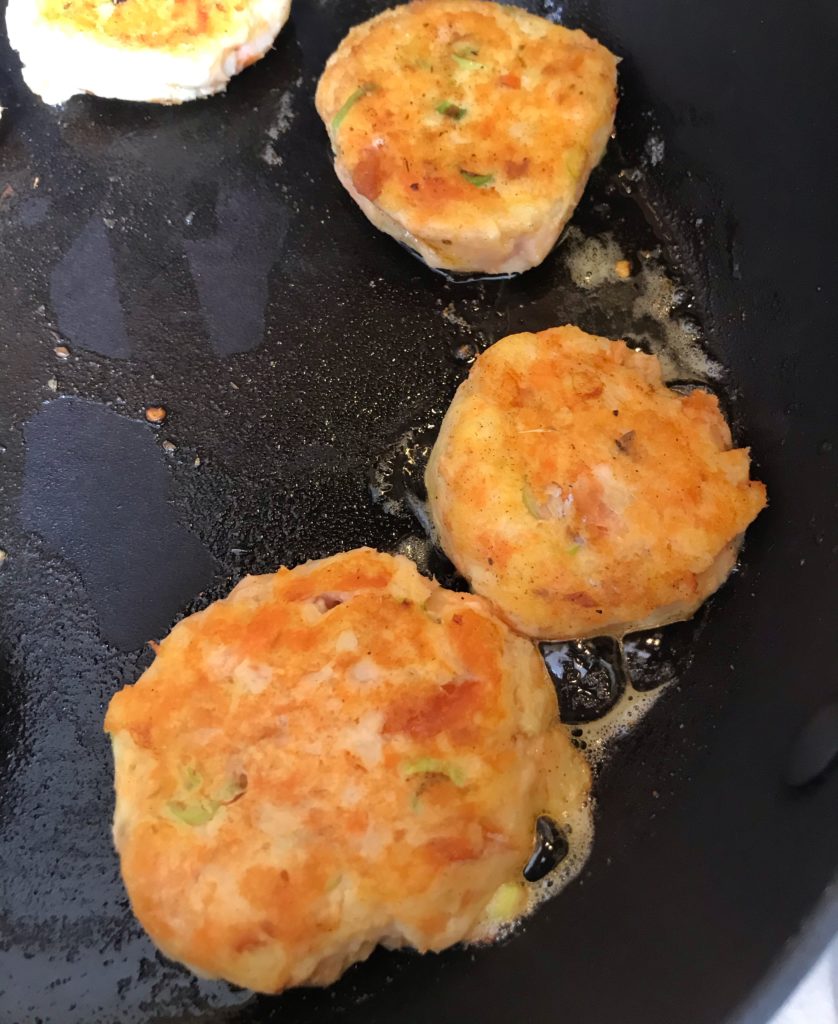 Yes it is that simple.