Ingredients (Serves 2)
2 cloves garlic, crushed
4 slices of black pudding (approx 250-300g) diced
2 eggs
Method
Turn the oven on to 180c.
Par boil the diced potatoes for a few minutes til not quite cooked (about 7 minutes).
Put a bit of oil in a large frying pan and add the potatoes and the 2 cloves of crushed garlic . Fry, tossing occasionally.
Add the black pudding and continue to cook, stirring occasionally. You are looking for crispy potatoes and crispy bits of black pudding.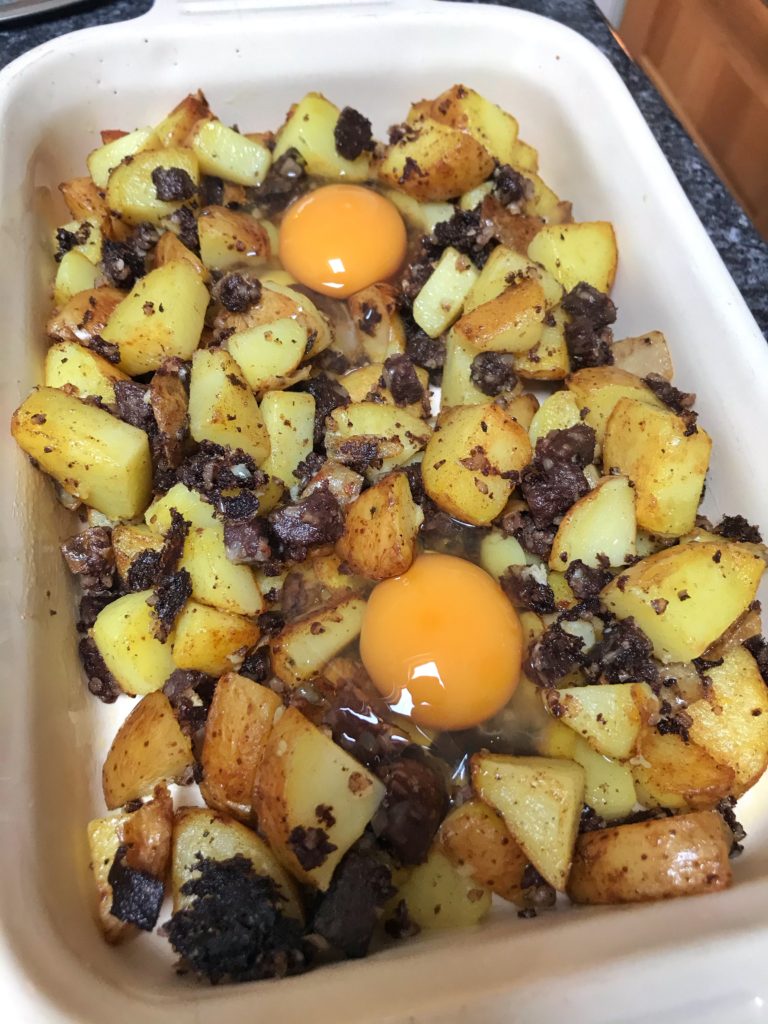 Transfer to an oven dish and make 2 wells. Crack an egg into each well and bake in oven until the egg is cooked but the yolk is still a bit runny.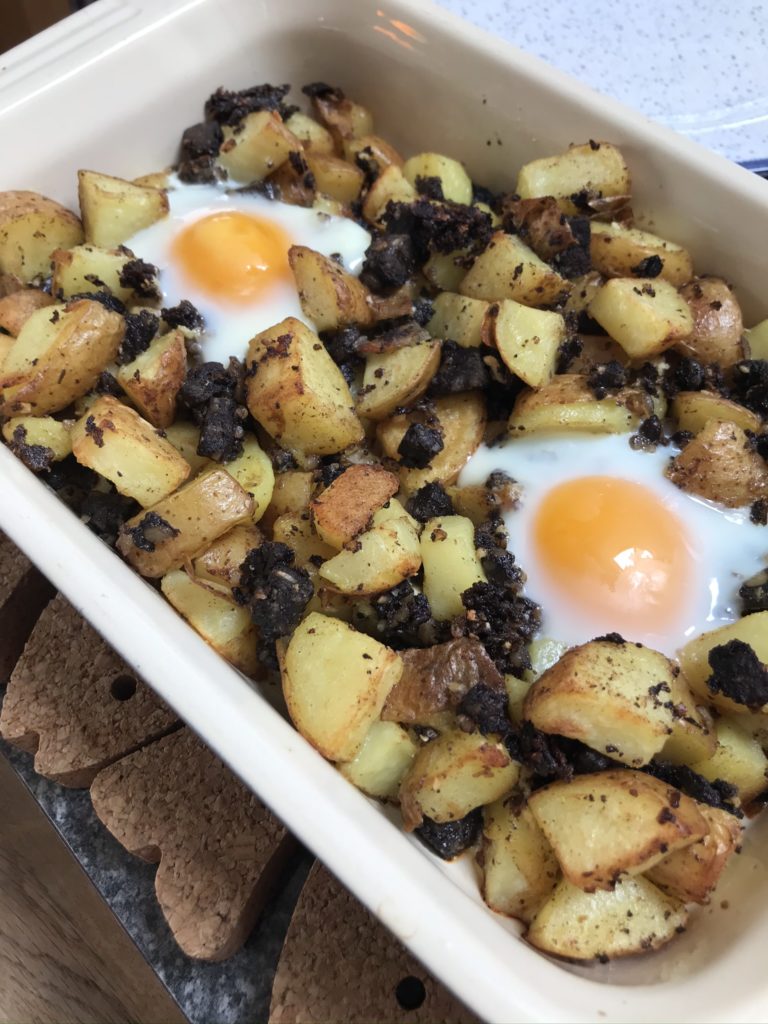 Enjoy.