Ingredients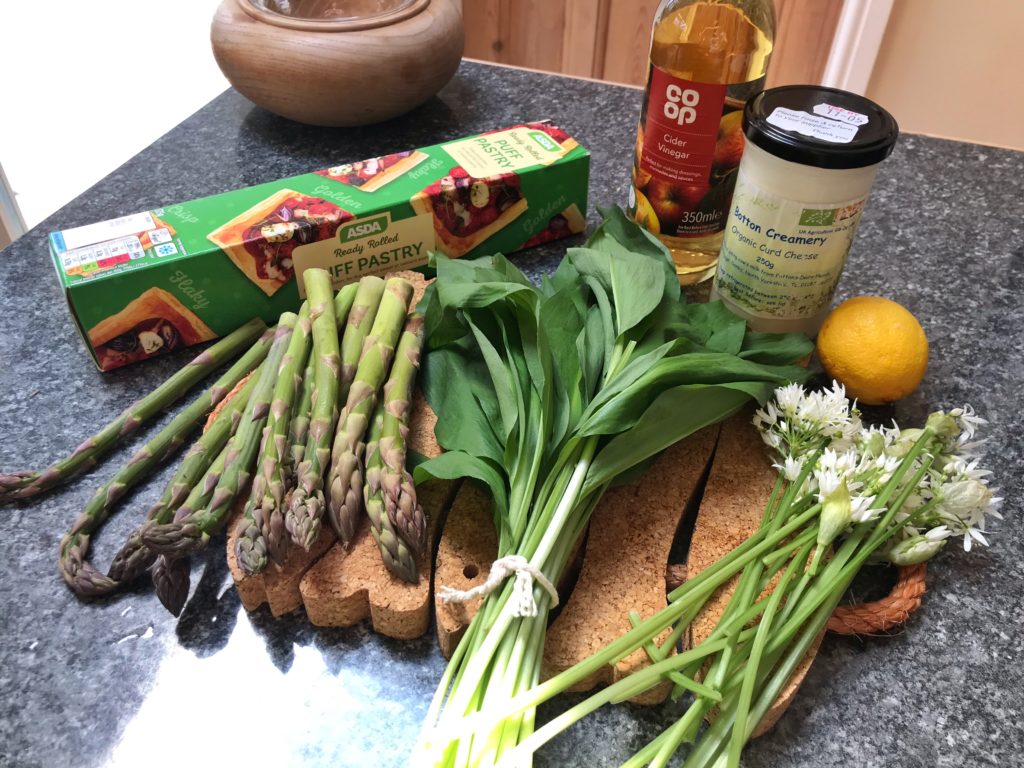 1 sheet ready-rolled puff pastry
75g fresh curd cheese (I buy Botton dairy from Food Circle York)
small bunch of wild garlic, chopped
1 bunch of asparagus ( I bought local Sand Hutton asparagus)
zest of a lemon
Method
Preheat the oven to 200c
Lay out the sheet of puff pastry onto a baking tray and using a knife, score a border about 2cm from the edge.
Trim the asparagus and cook in boiling water for a couple of minutes.
Mix together the curds, chopped wild garlic and lemon zest, using a bit of lemon juice to slacken if needed.
Spread the curd mixture on the puff pastry within the border you've created.
Lay the asparagus on top of the curd mix.
Put in the oven and cook for approximately 35-40 minutes until the pastry edges are risen and golden brown.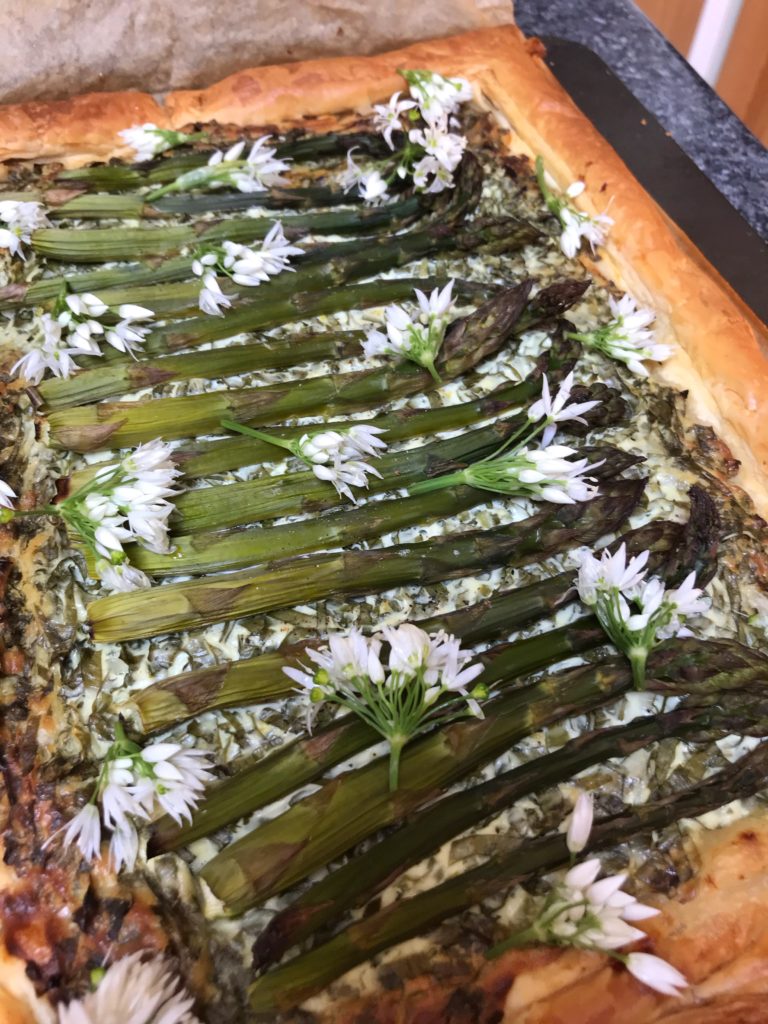 Serve warm with a side salad. I lightly pickled wild garlic flowers in cider vinegar and dressed the top of the tart with them.