I guess the clue is in the name of the place but 'Hideaway Kitchen' really is tucked away in North Yorkshire's in rolling countryside. Only a short trip by car from York or Harrogate down a single lane road and you find yourself in the most beautiful village of Lower Dunsforth where Georgina and Amelia are working their magic. 
This is no village pub or cafe or restaurant it's a wonderful mix of all three and more. Over the last few months it has been transformed in to a light and bright all day eatery with Mediterranean influences running through the menu. I was invited by The Harrogate Girl (@THarrogateGirl) to join a group of bloggers for the evening and I am very glad I took up the invite as this place is a hidden gem. Our menu, featuring a range of dishes from the regular evening offering, was fresh and light, making the most of summer produce.
We kicked off with a range of sharing plates including jamon, a sheeps milk cheese that was beautifully salty and rich, crackling strips that had a wonderfully loud crunch, houmous spiced with dukkah and then, the highlight for me, pickled cockle popcorn that popped with flavour.
Next arrived a perfect summer evening dish of crab, pea shoot and nasturtium salad that was expertly seasoned with mojama, a dried and salt cured tuna. Another example of the spanish influences in the cooking here.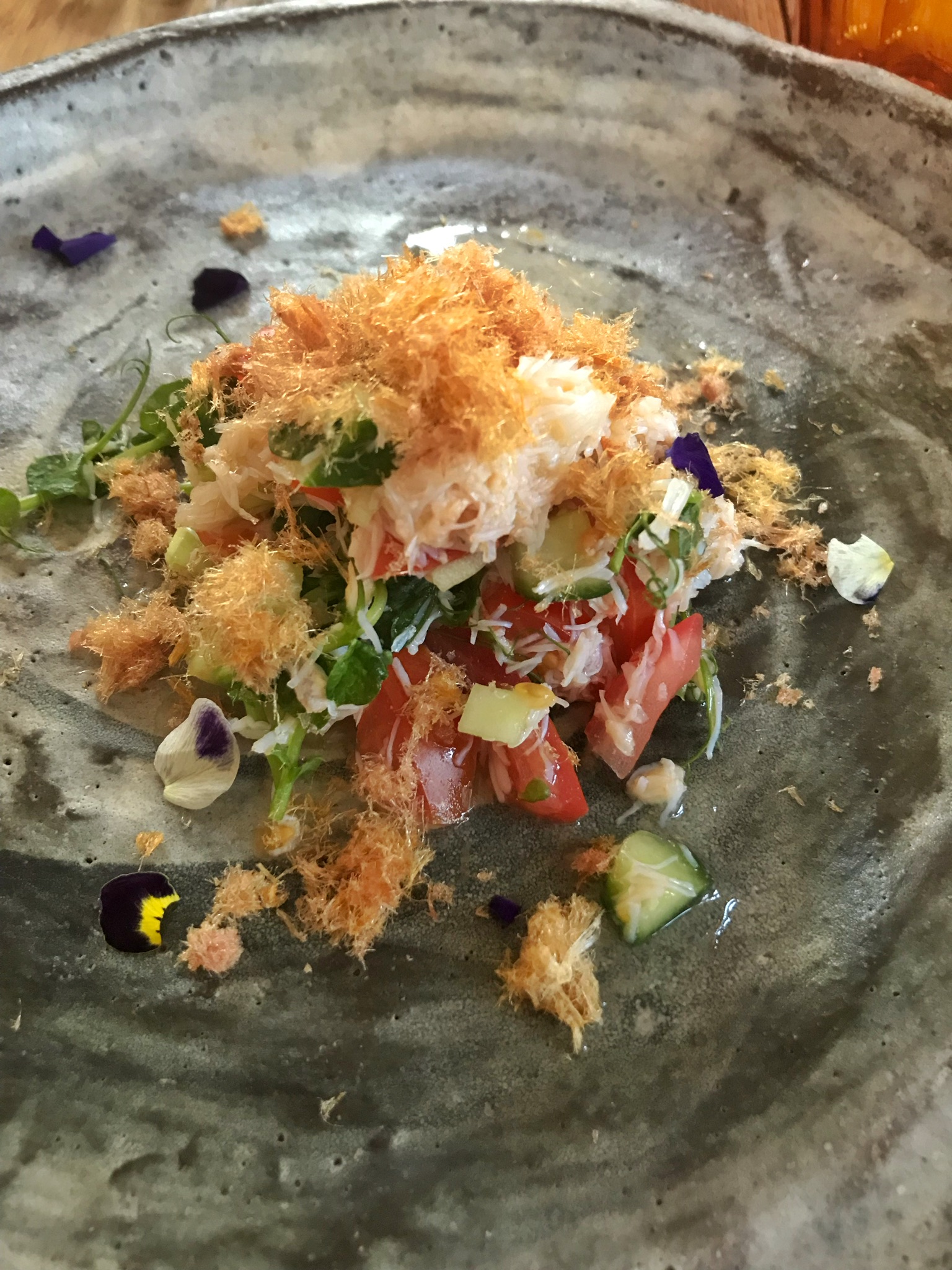 The cashew chicken with mango, chilli and Thai basil salsa and a satay dipping sauce was full of colour and summer flavours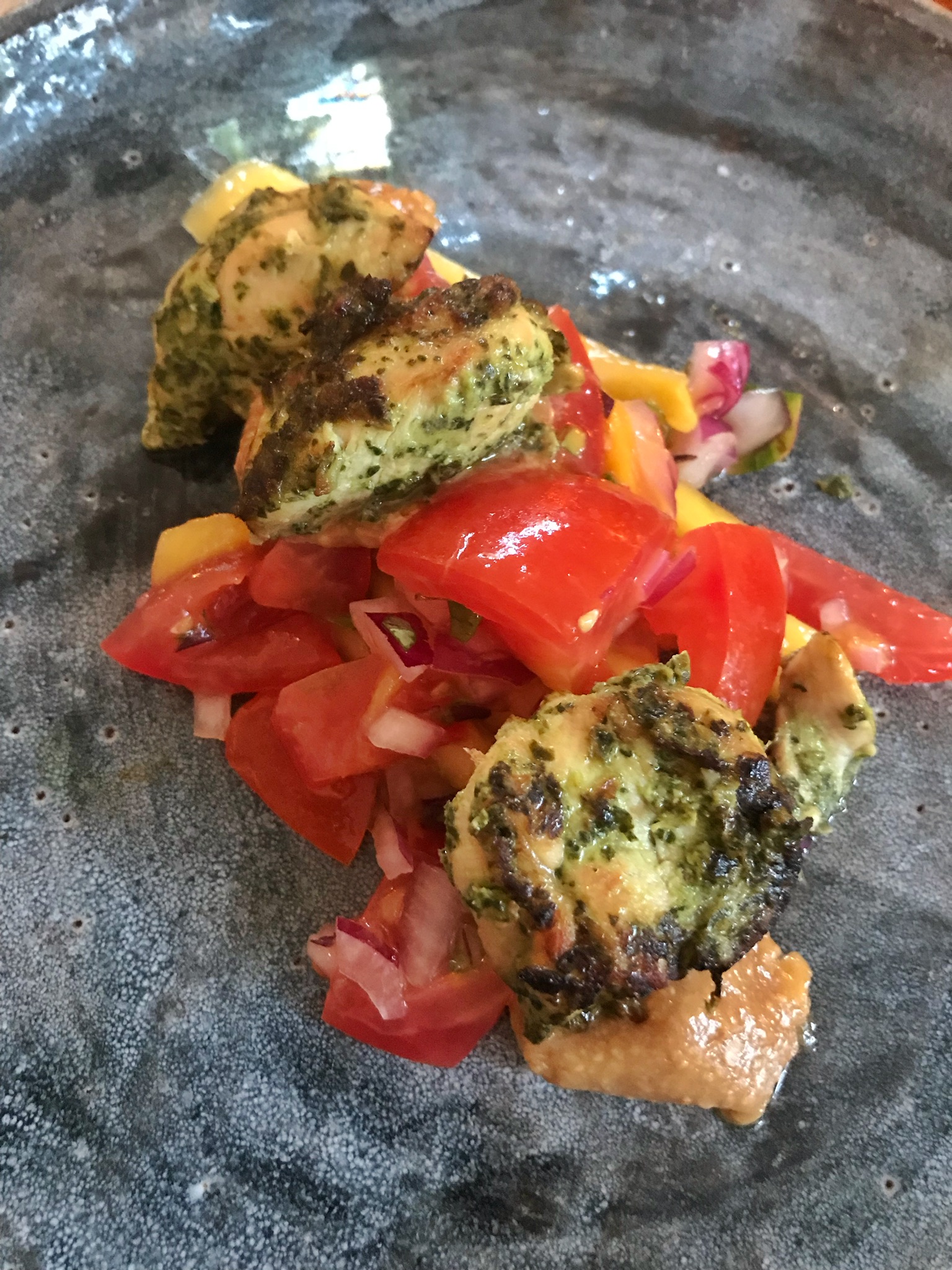 The tuna carpaccio brought us back to mediterranean influences with a seasoning of parmesan and spanish olive oil. Simple and delicious.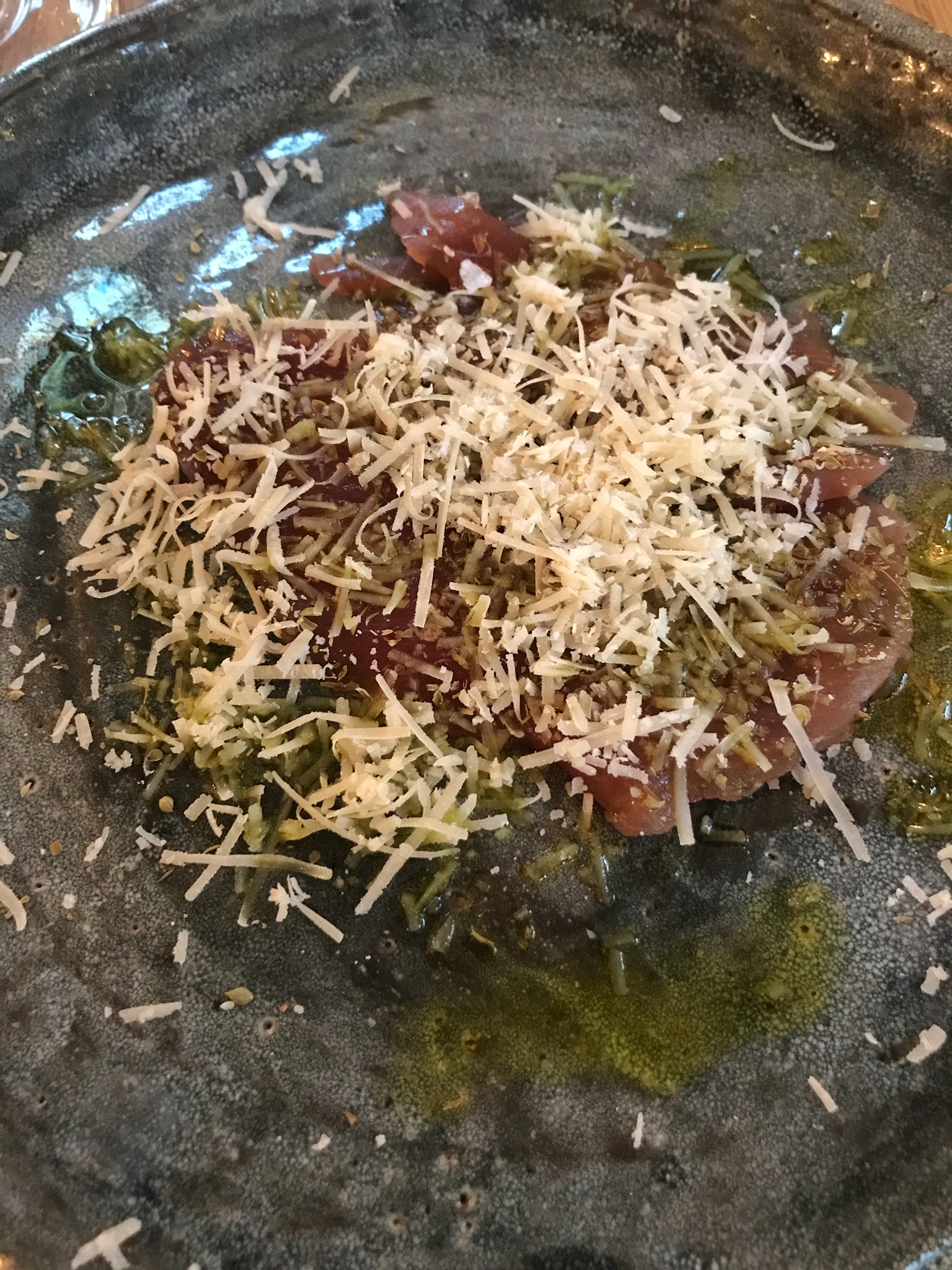 Then lamb rump with harissa sweet potato, pea and mint salad and chimichurri dressing was definitely a spice hit.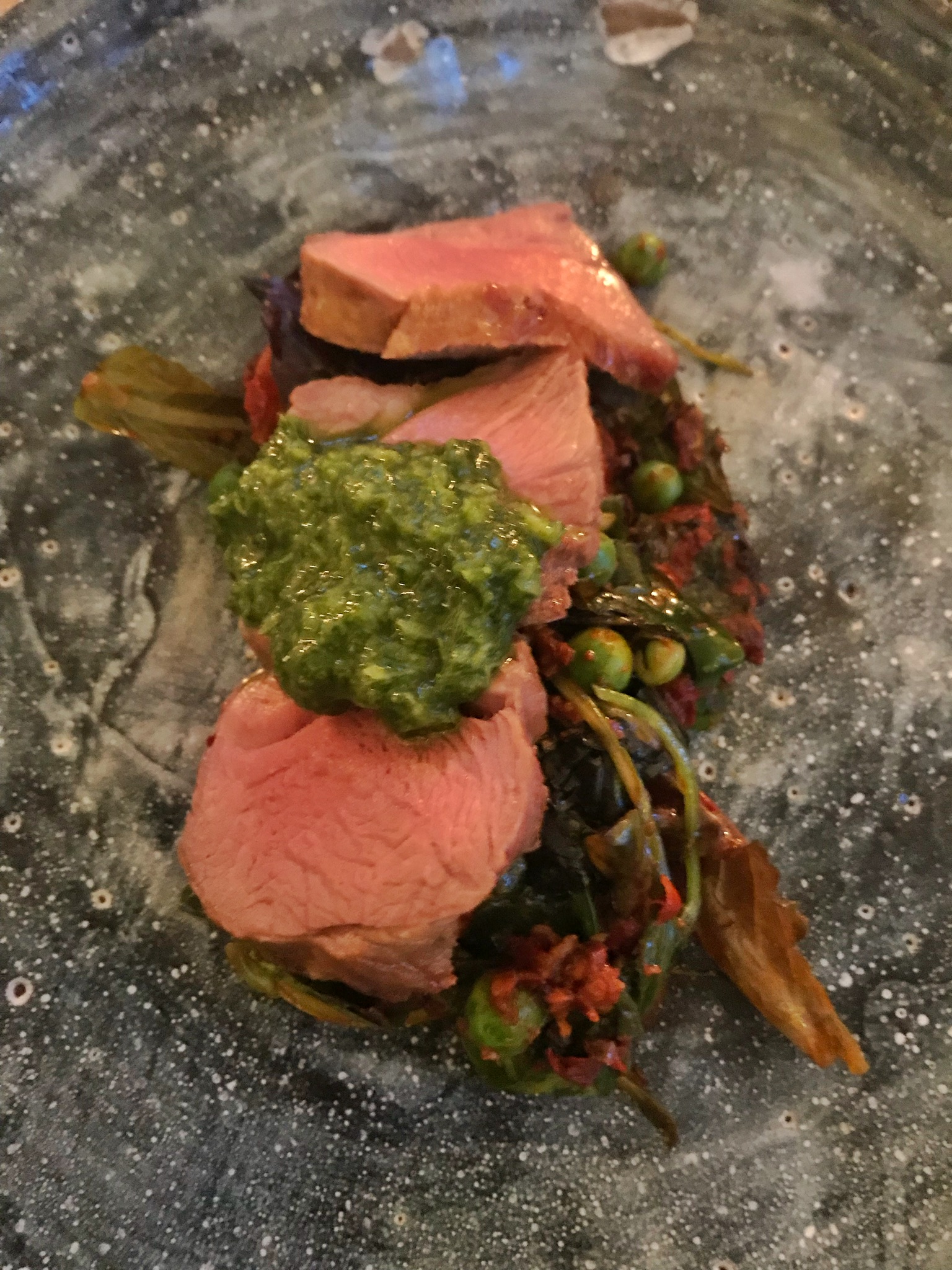 The evening was rounded off with a fresh and light dessert of strawberry parfait with pistachios and basil.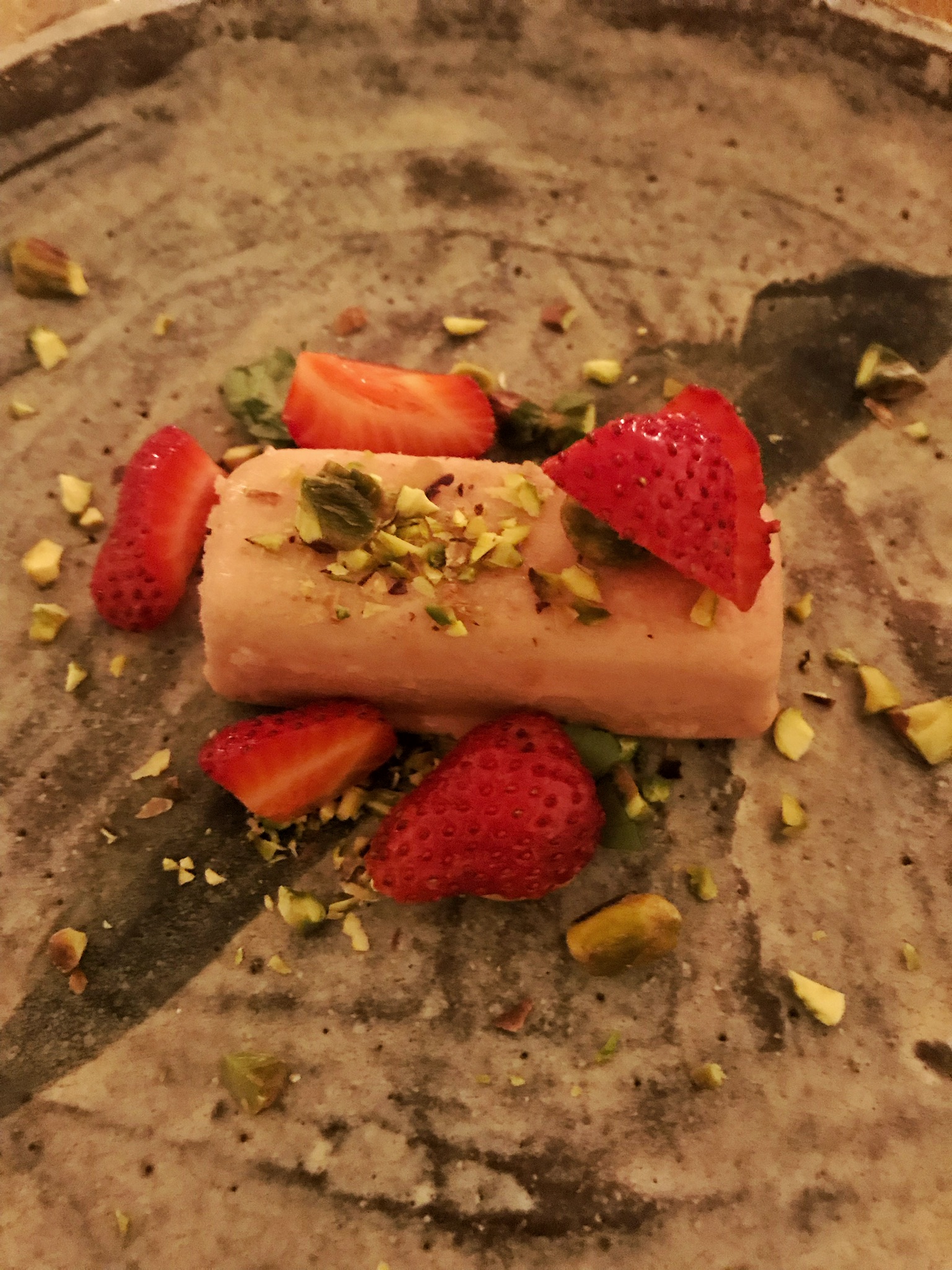 The Hideaway Kitchen call themselves 'your home away from home' and the description is spot on. Part way through the evening, a couple walked through with a pint and a slice of cake confirming to me this is my kind of place. A relaxed and varied offering appealing to a great range of people. It offers something a little different; an opportunity to go for as little or as much food as you want in a relaxed countryside setting but with flavours and influences that stems from a partnership of culinary and travel expertise. I would certainly recommend it and will be returning for more.
Note: I attended Hideaway Kitchen as part of a bloggers event and no charge was made for the evening.