There is something rather exciting about the group of restaurants that make up 'Elite Bistro's of the World'. Gary Usher has this wonderful way of inviting you into the family, warts and all and taking you on an emotional roller coaster.  You desperately want him and the restaurant dreams to succeed. And so, nearly a year after our little investment in that dream, we arrived at Wreckfish, voucher in hand.
I have to admit on the train over there was lot of excitement and a bit of trepidation. It had been a great adventure from afar and I wanted reality to live up to expectation. I also made the mistake of looking at the sample menu online. I know the rules. You can't and shouldn't expect a sample menu to fully reflect what you might be offered on a given day BUT I spotted the cauliflower risotto on the menu. I have a slight obsession with cauliflower and I wanted it. To my huge relief it was there.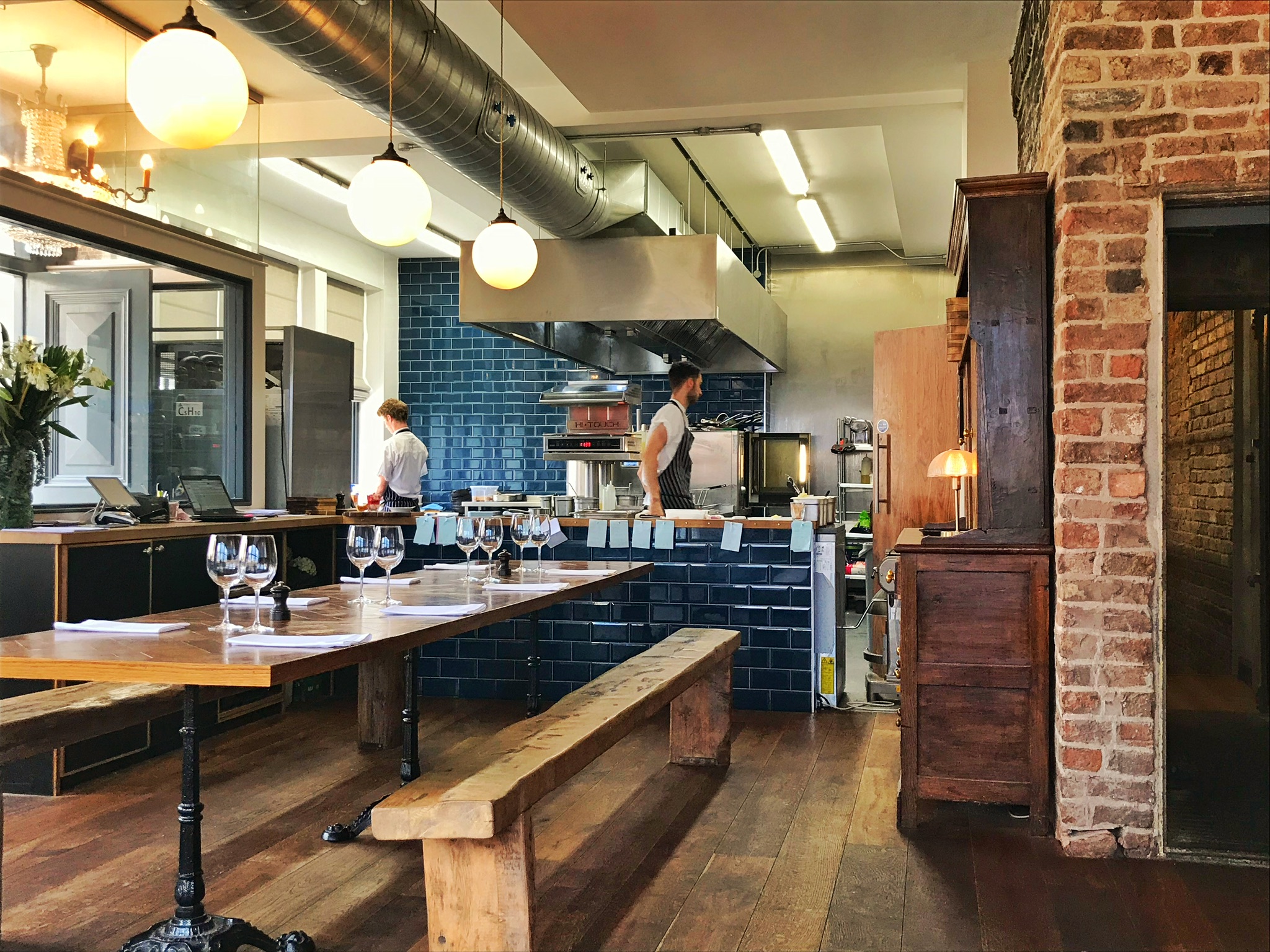 Lunch at Wreckfish is amazing value and the menu perfectly crafted meaning that choosing one starter and one main is hard. You've no doubt established by now that for starter I chose the cauliflower risotto and it did not let me down.  The vadouvan spice perfectly balanced bringing the whole thing to life. It was good. Really really good. Mr F went for the ox tongue salad with artichoke and beef croquette. It was beautiful, delicate and a great choice for a summers day.
And so, on to our mains. Oh my, the mains. I had whole plaice perfectly cooked with butter and salty capers and Mr Fs feather blade of beef… well just look at it. Melt in the mouth, rich, beefiness accompanied by silky smooth caramelised cauliflower purée and a side order of gloriously crisp and fluffy parmesan and truffle chips. Mr F didn't speak for a whole five minutes as he was so immersed in his food! He reluctantly let me try a little and boy did it taste good.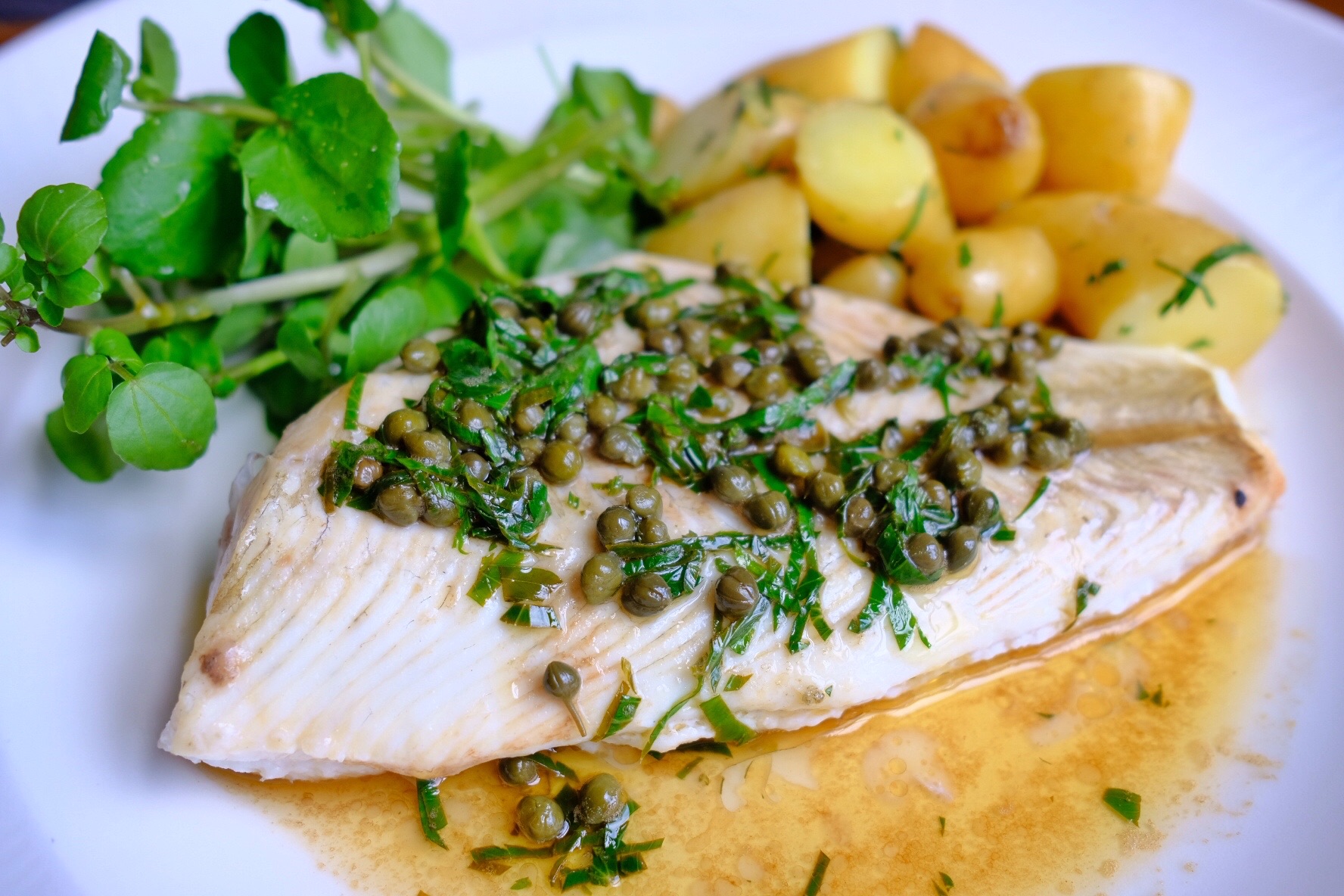 For dessert I had mango sorbet, passion fruit mousse, caramelised white chocolate and pineapple. A brilliantly light and tangy to finish my meal.  Mr F had the strawberry semifreddo, marinated strawberries and fresh honeycomb. Simple and delicious.  We were now officially stuffed full and very happy indeed.
I can't praise Wreckfish enough.  It was everything I hoped it would be and more.  The food was fantastic value and of the highest quality, the staff clearly proud of what they've achieved.  It makes you want to visit again and again. We've already talked about a return visit and I can't wait to see what Gary Usher does next.