Ingredients
Leg of mutton
150g Longley Farm fat free yoghurt
Thumb side piece of ginger
2 cloves of garlic 
Teaspoon each of cumin, turmeric, chilli flakes and fennel seeds
Juice of a lime 
1 teaspoon of tomato purée 
Small bunch coriander
Method
Put the yoghurt, spices, ginger, garlic, tomato purée and lime juice in a food processor and blitz
Place the mutton in a large food bag and pour in the marinade.  Leave in the fridge for a few hours.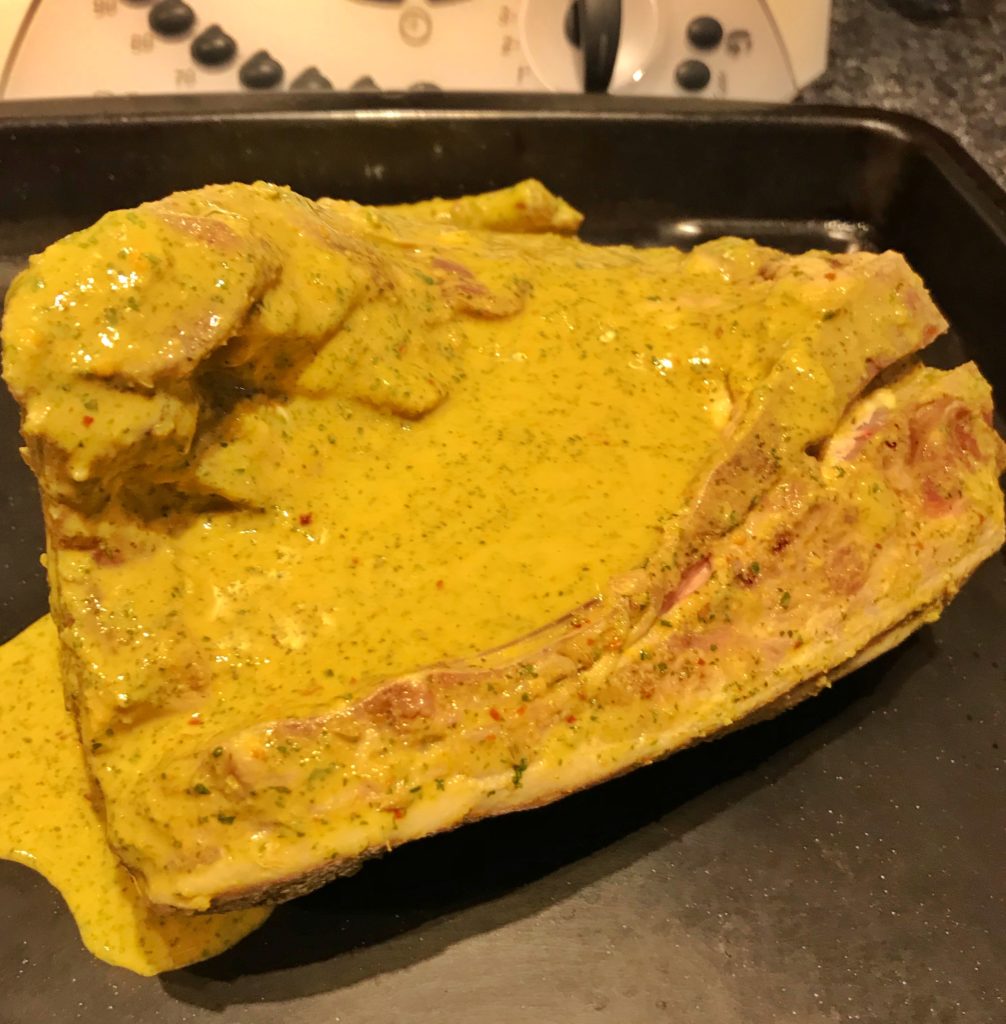 Place the marinaded mutton in an oven dish and cover its foil
Turn the oven on at 140c and cook the mutton for about 4 hours or until tender.
I 'pulled' the mutton from the bone and served with flatbreads, salad and coriander, coconut and lime rice