They say all good things come in little packages and they, whoever they are, would be right because what The Little Chartroom lacks in size it certainly makes up for in personality and culinary flare.   We ventured to the Little Chartroom for brunch on our last morning in Edinburgh and it certainly gave us a fantastic farewell to this beautiful city.  Situated on Leith Walk, with its mix of faded grandeur, quirky shops and hints of regeneration, this elegant and bijou restaurant has only room for 15 covers and like everything else it has a small but perfectly formed brunch menu. 

I've never been so excited by a brunch menu before.  This is a place that has a creative confidence in what it offers.  I struggled to choose as I wanted to try everything but opted for braised beef shin, smoked celeriac remoulade, potato scones and fried egg. It was an absolute stunner. Rich and delicious.  The smoked celeriac remoulade a stroke of genius and bringing the whole dish together.  Mr F had mushrooms, garlic, bacon jam and poached eggs on sourdough toast.  The sourdough coming from twelve triangles bakery just around the corner.  Another winning dish.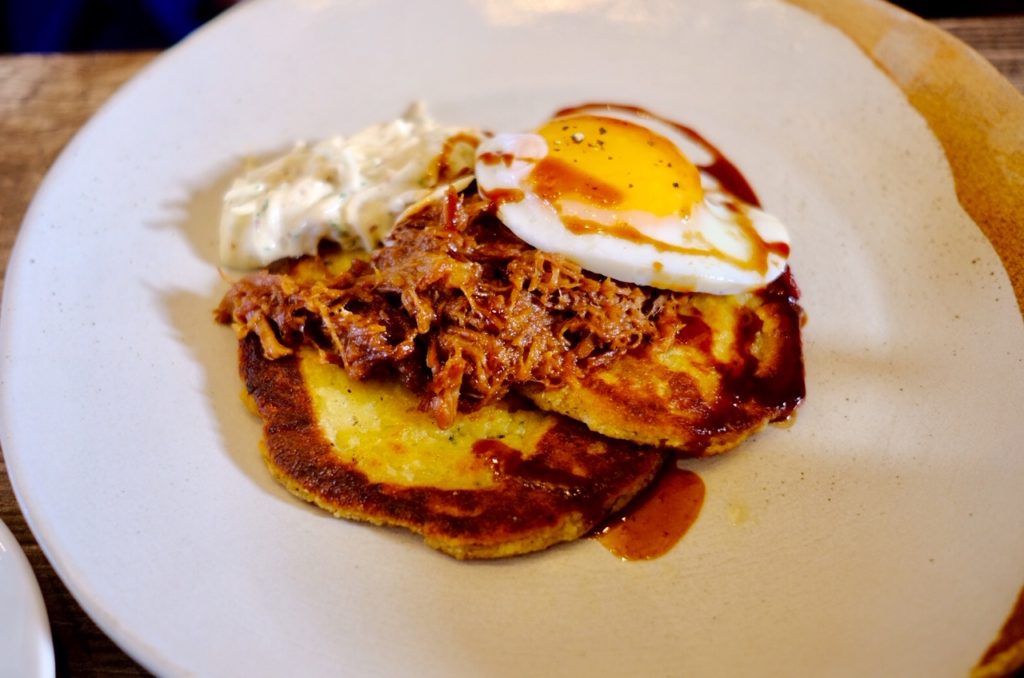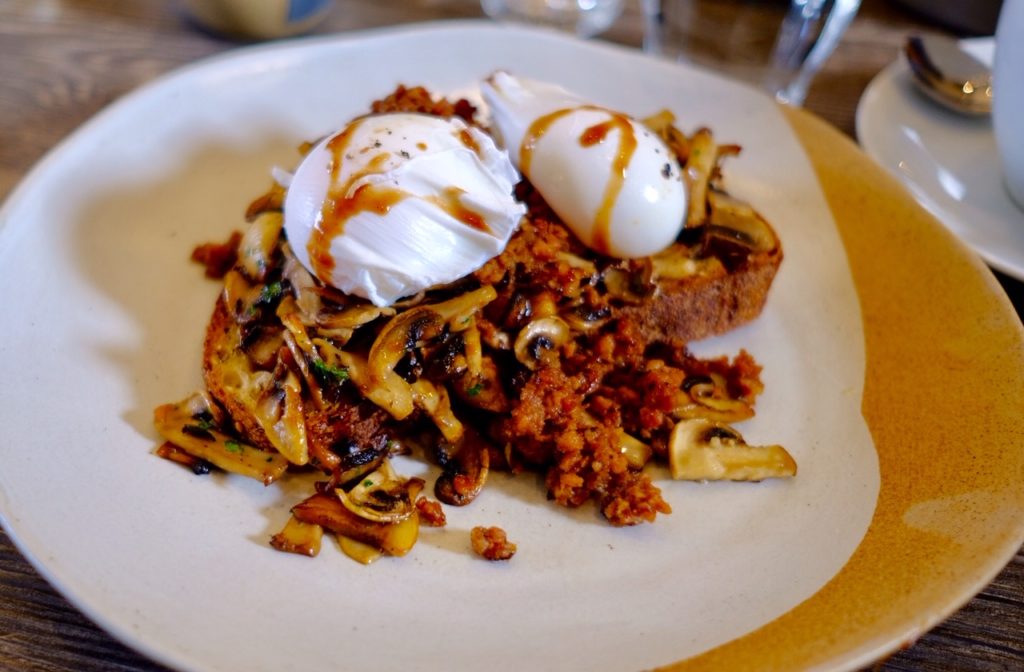 We finished off our brunch with doughnuts. I mean its impossible to refuse a homemade doughnut on a brunch menu, right? Made and filled with wonderfully zingy rhubarb jam right in front of us.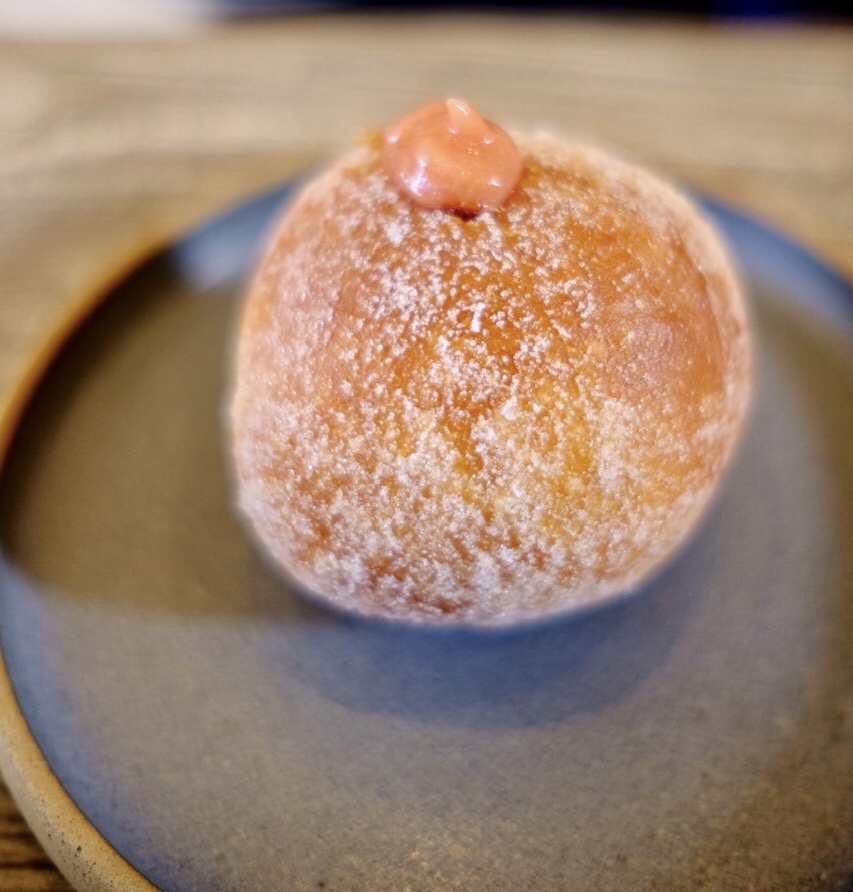 The Little Chartroom may be small but it is bold, confident in its style and food.  It's my kind of place and I am most definitely planning a return visit for dinner.